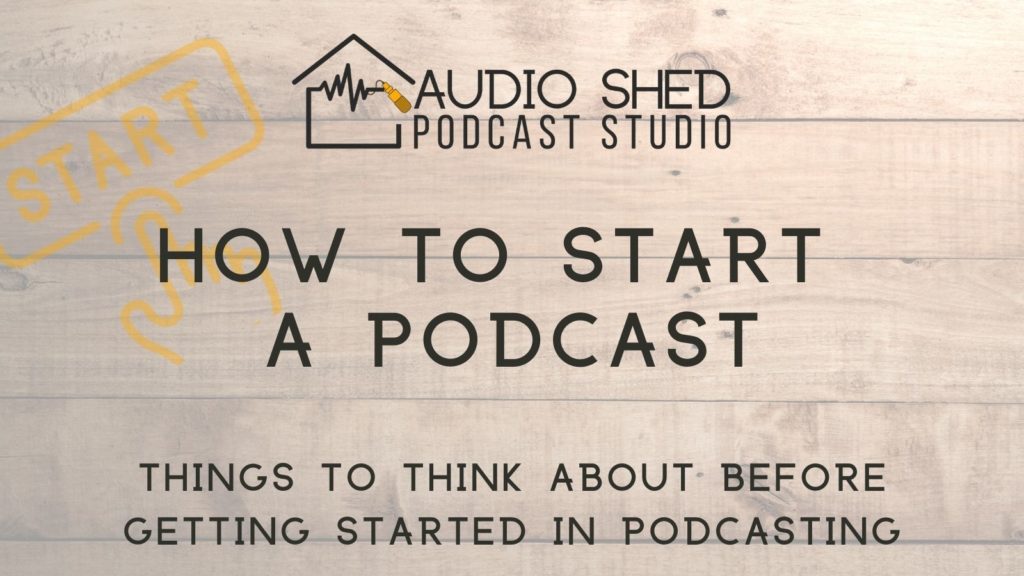 Things To Think About Before Getting Started In Podcasting
A podcast is a powerful additional communication tool for your business; it gives you, your company or your brand, a voice – quite literally – enabling you to speak directly to your audience. It's one of the most personal forms of communication you can utilise, allowing you to demonstrate your knowledge, showing them why you are an authority in your field of expertise.
Everyone has a story within them – it's just a case of knowing how to get it out.
What's your background? What are you good at? What do you know that could help or inform other people? What could you talk about seemingly endlessly? Do you have a 'particular set of skills', like Liam Neeson? If any of those ring true, then there could be grounds for good podcast there.
Start to narrow your focus. Maybe the subject matter will be slightly niche – but niche doesn't have to mean small – it just means that it's targeting a specific audience, of potentially many.
Then start to think about the title of your podcast; try to make it something memorable, ensuring it matches with the theme of the show. Keep it fairly short and snappy if you can – treat it similar to when thinking about branding. This is worth thinking about for a little while before you go any further – try different names out, see what your friends and colleagues think – do they think it matches up with the theme of your podcast? Because once you've settled on a name, just like setting up a company name – you might be utilising it for a long time!
Podcast Artwork

As above, when thinking about your show's visuals, you need to ensure it all matches up appropriately with your theme/topic/format/style of show. You don't want something that looks incongruous against your brand. Again, this will require careful thought, as it's what people will see within the various podcast directories. Ensure it stands out, is simple and not too cluttered, is easy to read, and easy to understand at a glance what the show is generally about.
Content

Have a think about what form your podcast will take – what will it specialise in? And of course, who will be your target audience?
Remember that with podcasts, just as in life, you can't please everyone! So it's best to be more targeted in your approach and hone down who exactly this podcast is for, and why it should be something they should listen to and tune in time after time.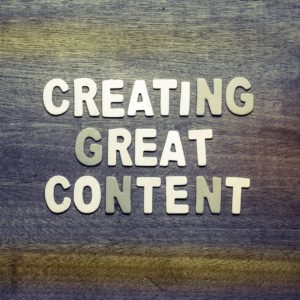 For example, maybe you'll be focussing on the challenges faced by entrepreneurs who are balancing work life with being a single parent. Maybe you work in financial services and you want to talk about constantly evolving elements in the world of finance, tax, investments etc. Or maybe you're ridiculously tech-savvy and want to focus on the constantly changing world of social media and social marketing, giving tips and advice on how to get the best out of the bewildering array of social platforms. The list really is endless.
Will it be just you on your podcast, or will you be joined by a colleague or two regularly? Will you be having guests on the show & conduct interviews?
If you're planning on having guests come along, then these are best planned well in advance, as well as giving your interviewee the heads-up about your questions/talking points ahead of time so they know what to expect on the day. Not to pre-prepare formulaic answers in full prior to recording, but just to allow them enough time to make their own notes on what they'd like to cover in each section, so as much value as possible can be offered in the episode.
As a general rule, it's well worth you having several episodes planned ahead of time. Think long term. Once you've narrowed down your podcast theme and format, it's sensible to get a plan in place of topics you'll be covering, and have the next few months nailed down – that way you'll always be fully prepared and know what you're doing, & when.
How long should your episodes be?
Ultimately as long as you wish. It all depends on the subject matter and what you've got to say. If you're planning a short bulletin type show where you cover topics in quick-fire style, it might be a case of publishing a, for example, 5min show daily (something which could be batch recorded in a single session, meaning you could have 1-2 months worth all recorded in one recording session).
A lot of business podcasts tend to be around the 20-40min mark, and are usually weekly, or sometimes fortnightly. Definitely AT LEAST one episode a month though, otherwise it'll all feel too infrequent for your audience.
But with any episode's content – keep it as long as it needs to be – and no more. If you've covered a certain topic in 17mins, then don't pad it out to the 30min mark for no reason. But if say you've got a brilliant guest on, and you've reached 58mins but the quality of the show is absolutely spot on – then that's absolutely fine!
Don't worry so much about the time – concentrate on it being all about value, and quality content. It'll be how long it needs to be, and not a minute more!
Promoting & Marketing Your Podcast
You've made your first few episodes; so now what? You want people to listen and subscribe! Now comes the time for marketing and promoting your podcast as much as you can.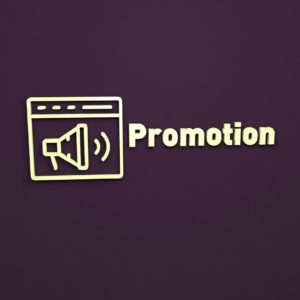 First and foremost, since we live (for better or worse) in a social media oriented world; ensure you've got the accounts set up on your chosen platforms – at least Twitter for instance. If you're a social media addict you may well want to set up plenty more!
The most important thing however is identifying where your audience is. Where do they hang out? Are they likely to be present more so on Twitter than Facebook? TikTok over Instagram? Perhaps they're in forums, or on LinkedIn, or somewhere offline like industry-specific publications, such as magazines and journals? Knowing where they are is the biggest first step.
You can also have guests on your podcast that will then in turn promote that episode to their social platforms, opening you up to an even wider audience. And vice versa; you can be a guest on other shows and do the same for them too. Cross-promotion can be a very powerful marketing tool.
Then there are the more traditional forms of getting word out there – advertising. This can be done via the usual methods of Google pay-per-click (PPC) & AdWords, or even adverts through social media, Twitter and Facebook ads etc.
That's not to say advertising is just for online, either – think offline too. Maybe your podcast is suited to a specific audience that also subscribe to industry-specific business publications & journals. If they spot an advert for your podcast in such a paper/magazine, you could pick up a load of new subscribers that may not otherwise have thought too look through the various podcast directories for relevant content to them before.
Again, this all ties in to knowing where your audience is, where they hang out, what they look at – so you can ensure your podcast is front and centre.
Creating A Podcast Website
Let's now assume that you've started your podcast – you're going to want a central place online where you can direct people to in order for them to listen to your episodes, and have links visible to all the various podcast platforms that you're available on – i.e. Apple Podcasts, Spotify, Google Podcasts, Overcast etc.
The best way (and a crucial step, too), is to have them on a website. Now, you can of course add a podcast page to your existing company website no problem – e.g. yourcompanyname.co.uk/podcast – from there you can place all the crucial details about your podcast, its bio, what you're all about, and call to action buttons to initiate subscriptions/follows; as well as posting blogs as each episode gets published, pasting the episode notes with any applicable links, and embedding the podcast player so people can listen immediately without diverting to their mobile phone/podcast app of choice.
This will help with promoting your podcast, as by having all the key details about each episode on there as well as the episode notes, it'll help too with SEO (search engine optimisation) – enabling your podcast to be found by even more people.
If you don't have an existing company website you can add a podcast page to for whatever reason, you might want to instead consider setting up a dedicated website for your podcast – with the podcast title as your domain name. This can be done in a multitude of ways, by any number of website designers/developers, and indeed platforms – WordPress, SquareSpace, as well as a number of dedicated podcast website companies that are now cropping up. The choices are pretty much endless. (If you require some recommendations, let me know.)
Feel you're pretty much ready to get going? Then get in touch! Just click on the contact button below, and let's have a chat.